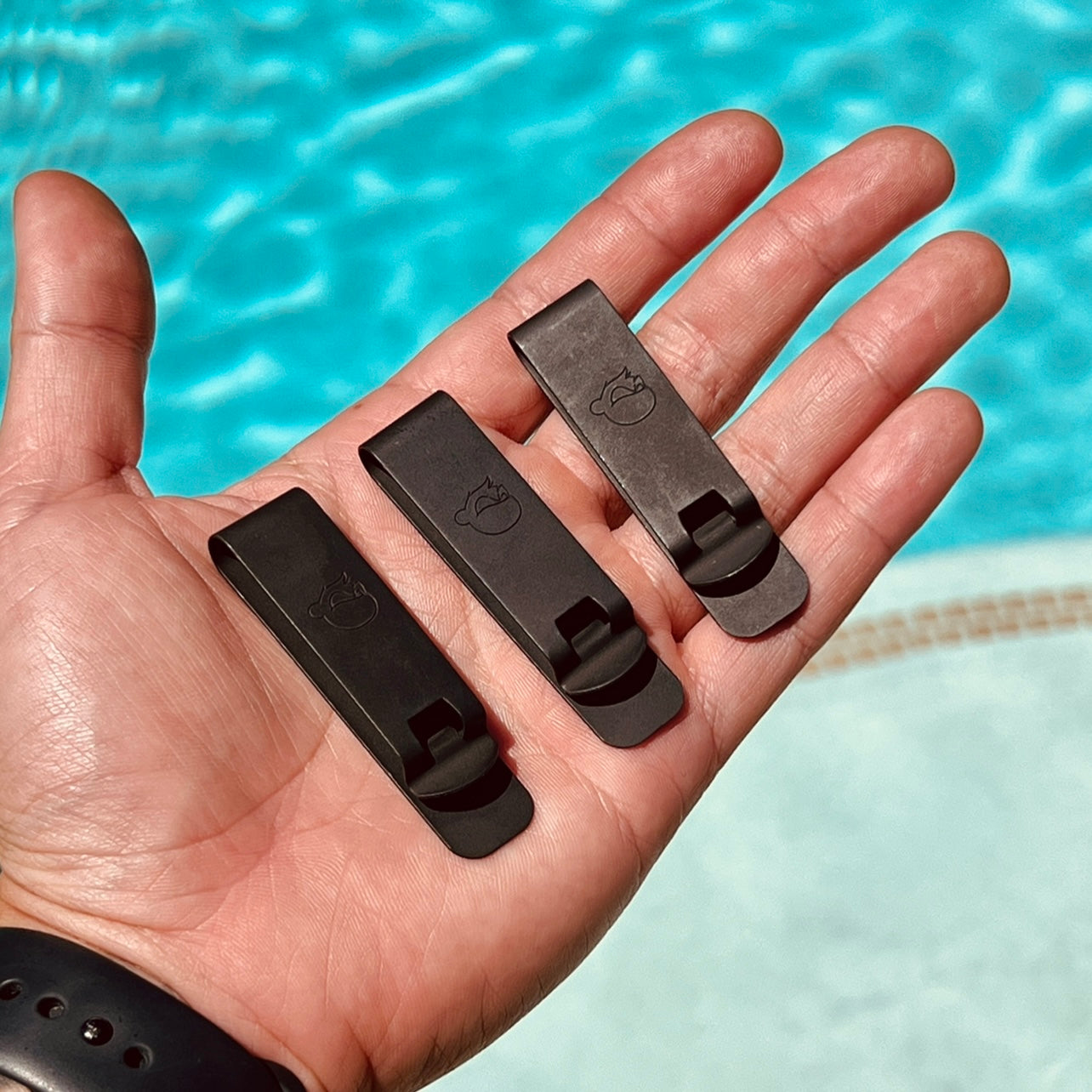 YOUR EDC RIG IS INCOMPLETE
No more saggy waistbands. Primal Clips allows you add belt loops to any pants/shorts. No more saggy waistbands.
SHOP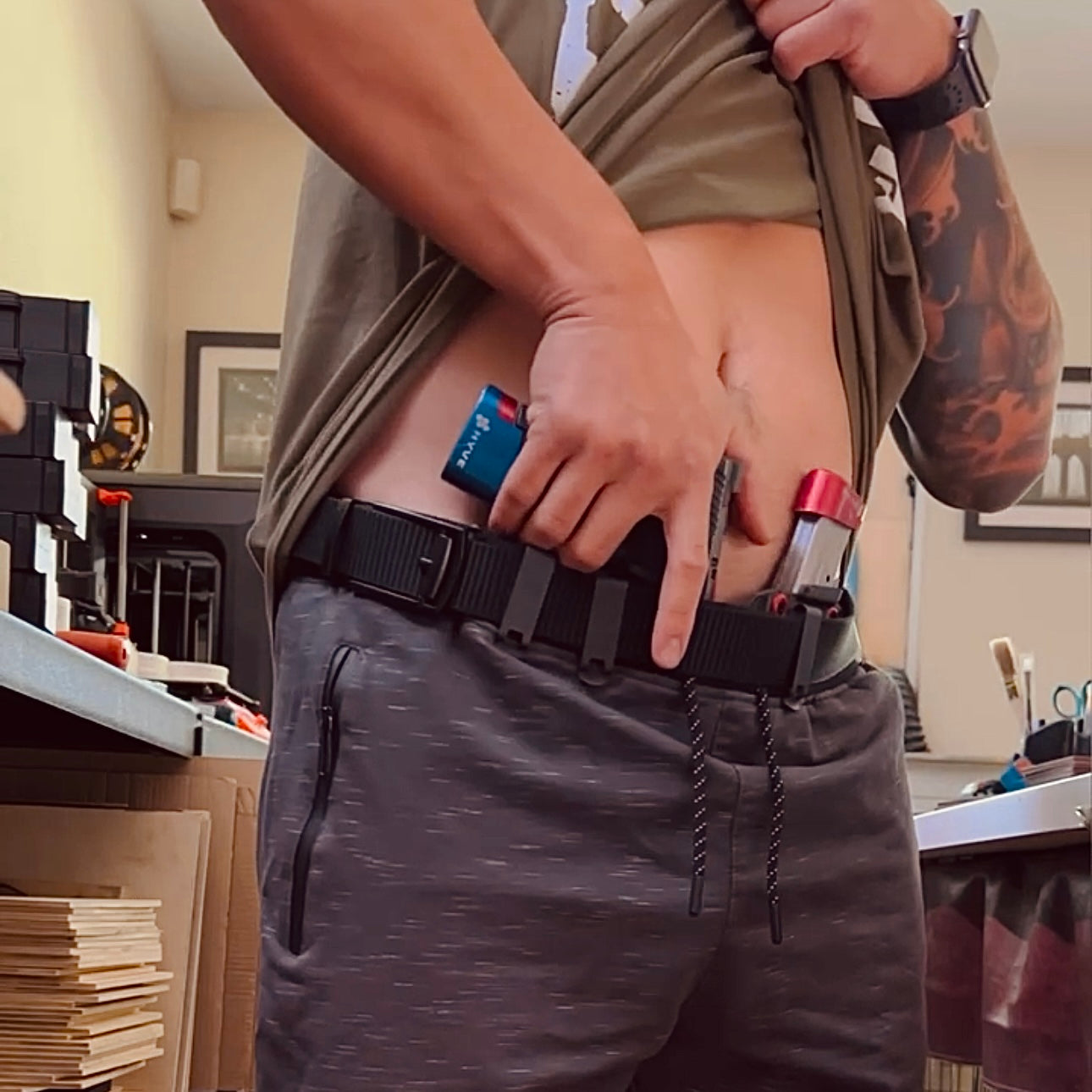 USA MADE, USA STEEL, LEO FAMILY
Designed, created and optimized in the USA [patent pending]
Used around the world by Veterans, Police Officers and Civilians
CRAFTED BY EXPERTS

Manufactured by industry experts with backgrounds in Materials Science Engineering

SHOP CLIPS

Belt Combo

Use your favorite belt or use our Primal Ratchet Belt.

Shop Belts

COMFORT IS KEY

No more jeans and range pants as your EDC setup. Grab your comfy shorts or joggers into your setup.

Shop Zipper Shorts
WHY DO YOU NEED PRIMAL CLIPS?
WE SUPPORT THE USA

We purchase raw materials in the USA.

Manufacturing occurs in the USA.

We support our Veterans and Police Officers.
STOP UNSAFE CCW HABITS

1. You decide to carry in sweat pants or shorts with no belt loops. This causes your waistband to sag due to the weight of your firearm. If you were to fall or fight, that firearm will be upside down in no time.

2. You choose not to carry your firearm at all because you want to be comfortable in sweatpants/shorts. So you leave it at home.

3. Your carry the wrong firearm because your sweatpants/shorts can't accommodate your EDC weight/setup. So you downgrade your firearm for comfort.
HOW PRIMAL CLIPS WORK

1. Take your most comfortable sweatpants/shorts/swim trunks. It most likely has a drawstring with no belt loops.

2. Add Primal Clips (at least 3) onto your waistband.

3. Grab your favorite EDC belt or our Primal Ratchet Belt.

4. Slide it through the Primal Clips and secure your belt.

5. Add your EDC setup and BAM, you're done.

You've completed your EDC rig with no compromise to your training but increased your comfort and wardrobe option for your EDC rig!
PROTECT OUR LOVED ONES

Do not leave home without your EDC. Do not make excuses on why you cannot carry today.

You train to stay alive but you can't if you leave your tools at home.

Protect the ones you love and go home to your loved ones that rely on you.